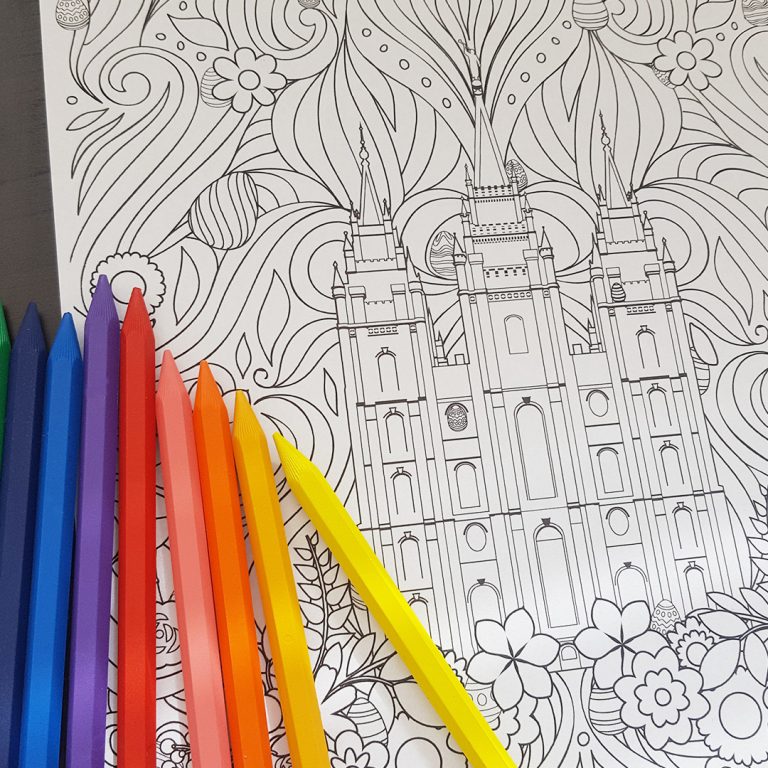 It's that time of year again and my family is getting SO excited for General Conference! (They count down to Conference like most kids count down to Christmas! A love of Conference was instilled in me at a very young age. My mother provided fun, surprise activities for us to do each session, and ever since my children were tiny, we have been doing the same thing. I have to admit, the first few years of babies and toddlers wasn't always perfect and I didn't hear much of what was said because I was helping my boys with their playdoh creations and blocks, but my goal for those first few years was one thing and one thing only–to instill a LOVE of General Conference in my children. The activities have shifted throughout the years, but one thing has remained the same–and that is our family's passion and excitement to hear the word of the Lord spoken every 6 months by our prophet and apostles.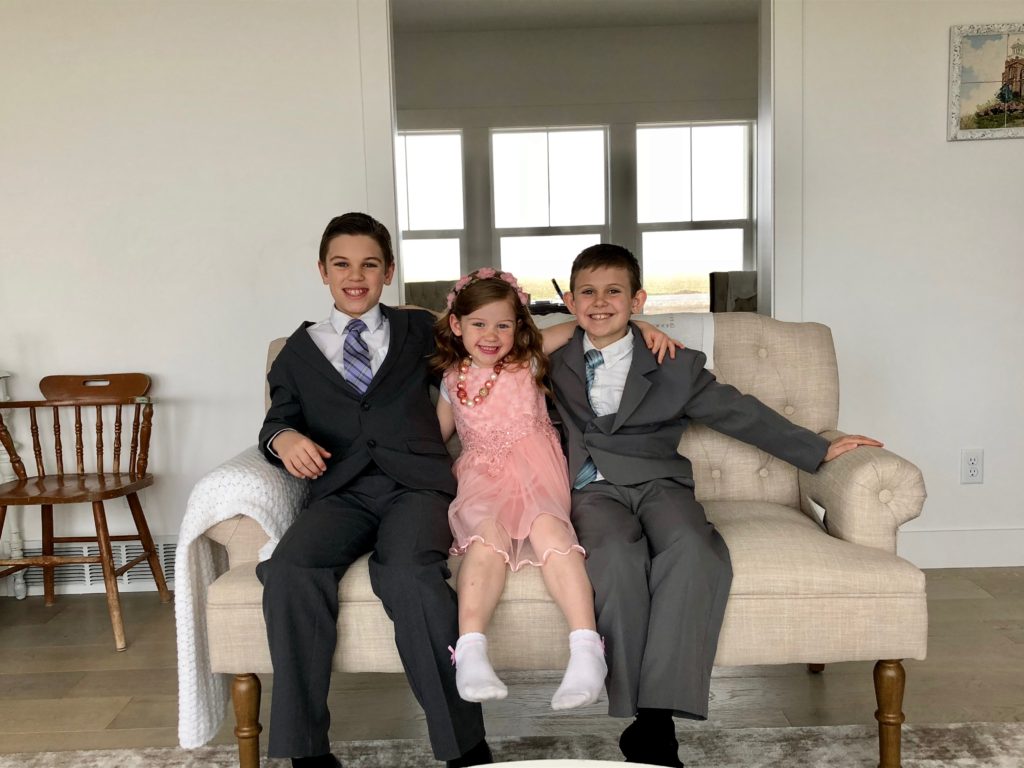 And this year I have some amazing resource for you! First, 2 FREE coloring pages for your children (and you) to use!! These exclusive coloring pages are from Deseret Book's brand new Latter-day Temple coloring book and I was given access to share these printables with my readers! Yay!! Here are the links to download:
Latter-Day Temples Coloring Book sample 1
Latter-Day Temples Coloring Book sample 2
Second, another free temple coloring page with hidden Easter eggs from ldsdaily. Click here to download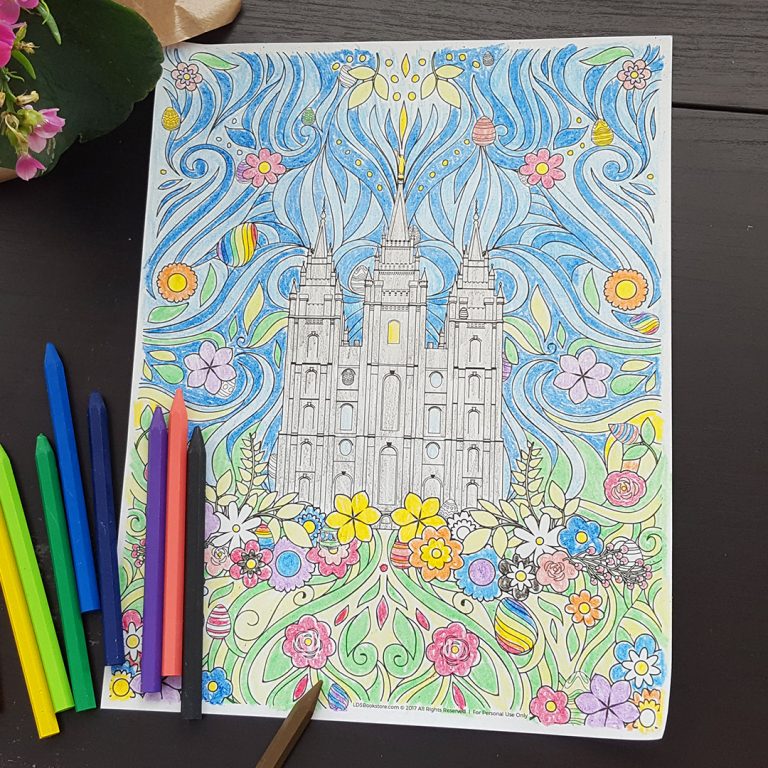 Third, last year I posted my General Conference Treasure Map for children to color and take notes on while they listen to Conference. My kiddos loved these last year and I'll be printing them a new one this year. I will include the link here so you can download the FREE treasure map from my original post.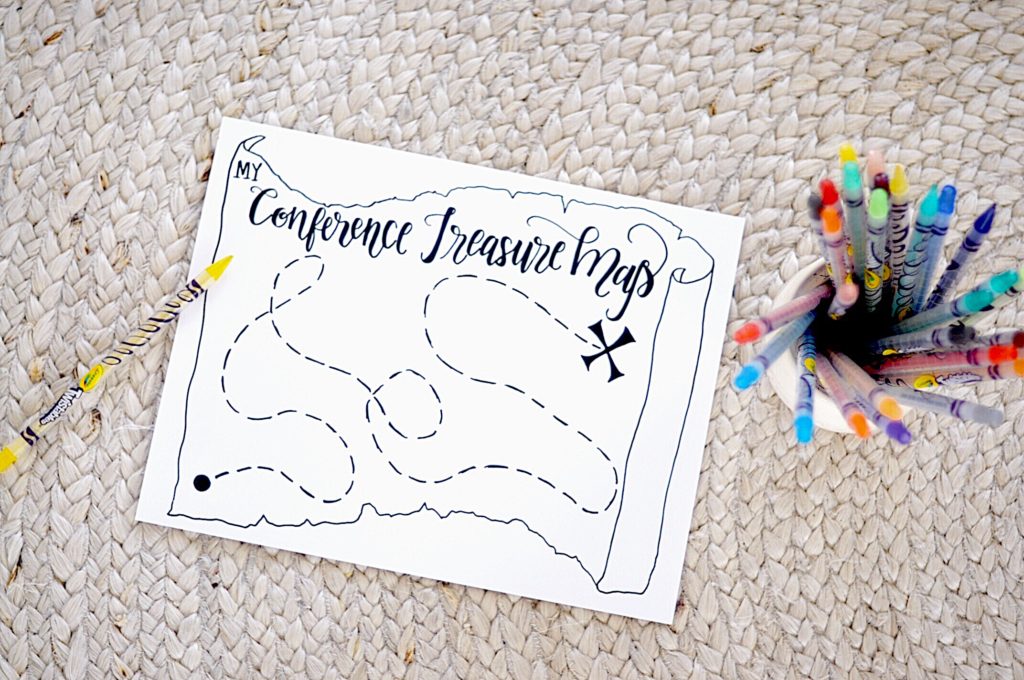 To find out more about General Conference click here!
The new Latter-day Temple coloring book can be found at this link!
Also, I love to answer any questions you might have! (just comment below or click reply if you're reading this post in an email).  Have a happy Conference and Easter my friends!!
P.S. In case you are wondering what activities we'll be doing this year, we will be coloring, doing perler beads (this activity was a favorite when I was little and my children love them too! You can find them on amazon.), and having our usual "General Conference Store." When we first started the store, the kids had to listen for particular gospel-centered words that we had drawn on notecards and displayed below the TV. Every time they heard one of the words they collected a penny. Then in between sessions of Conference, I would set out treats and snacks they could "buy" to enjoy the next session. This year instead of pennies, we'll be using play money. My daughter, who is 6, will still be listening for words, but for my older boys (10 and 9), they will be required to write a note, quote, scripture, or theme on their Conference Treasure Map from each talk to earn their Conference cash.