Summer break is just three days away. We have only three days left of homeschool before we celebrate the open stretch of carefree summer days. At least, that's what I hope.
But I know how summers have been in the past.
Summer beckons to us with perfect promises of slow and simple, sweet and delicious, sunny and restful. But by mid-July I'm always sorely disappointed to find that summer is halfway over and all those beckoning promises have kind of vaporized amidst all the busyness  that summer brings. The swim lessons, the sports practices, the family vacations, all the good things have galloped in and crowded out the slow and simple.
And it's like I have summertime amnesia, because every summer I forget about last summer's craziness and convince myself that this summer will be different.
But might it?
This summer could be different. This summer could be intentional. But we have to make it so. We have to desire deeply and seek out those summery promises with fervor.
I love the words of Bonnie Gray:
"Life has gotten too noisy. My heart feels frayed.

"Like a child planting a seed and forgetting where she placed it, I wonder if anything beautiful and tender can break through the soil of my heart again. I try to pray, but sometimes it's hard to find the words.

"I need God, though, and I want to feel close to Him again. Like I did as a child.

"And then I remember. There are whispers of love and peace waiting to hold me if I am willing to take a moment. To stop. Draw close. And listen."
Summertime is a chance to start over again. It's a new season, a blank slate, a change of pace.
Once you're committed to creating a simple summer, the battle's halfway won. The "how to do this" will come in the quiet stillness of your morning prayers or scripture study. The Lord will guide you if you ask Him, because He knows just exactly how to plan the flow of your summer days that will be best for you and your family.
I always start planning out our summer days mid-March, because I'm a planner at heart. I've long been praying about our summer and trying to make it as intentional as possible. I am trying to blend the fun and busy with the slow and simple. And the Spirit has guided my plans.
This summer will still include a few lessons and a few family vacations, but it will also include plenty of whitespace for the children to play outside with our new kittens and run through the fields. We will carve out time to art journal together and to read aloud a few choice books. And I will make time to revitalize my own soul as well. Bonnie Gray's new book, Whispers of Rest is a 40-day devotional book that I'm using on my own restful journey.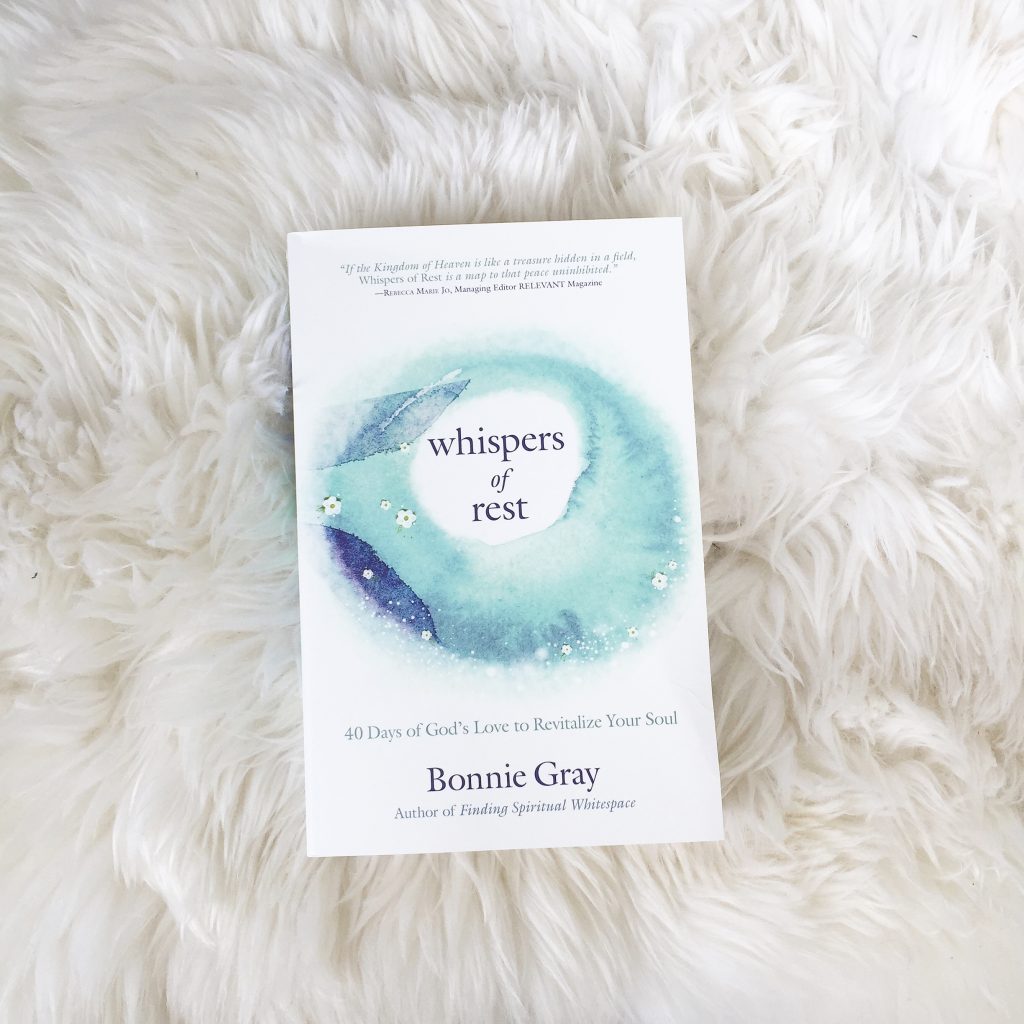 I would love to hear all about your summer plans. And if you need more ideas for planning an intentional summer, click on the links below.
The Secret of the Sacred Morning
The Best Way to Start your June
How to Simplify Life: It's Time to Slow
And no matter what you do, consider the invitation that the Savior gave to His disciples…He's extending it to you as well…
"…Come ye yourselves apart into a desert [or solitary or quiet] place, and rest a while…"

{Mark 6:31}